Since my style always veer to the bookish chic anyway, maybe I should be embracing some descriptive modifiers. Like sailor-style librarian...
J Crew Crosstown Flannel skirt, Ginger pullover, chiffon scarf, Chie Mihara shoes
Though you won't catch me swabbing any decks in Chie Mihara! That may not be necessary however- turns out the latest thing in bookselling is to be mobile. Check out the book barge here (I would certainly love to!)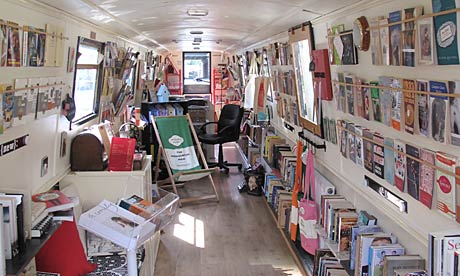 Or perhaps this lo-fi version in Santorini (though I'd have to change outfits for this one...the wool skirt could be a bit much!)
Don't you just love dressing for a fantasy lifestyle? Or maybe I should just learn how to drive...