I've been nesting for the last week...well. er, really more like snoring really, but I do wake up and look around me every few hours. As a year-ender, I'm hoping to bring the hodgepodge of 'decorative' elements together into a coherent er...something around the home. I am a very lazy decorator, alas- frames go up where a nail is pre-existing, the pictures just pages pulled from old magazines, fitting some temporal notion of colour and space. (Yes honey, I promise to finally remove the record album of the Cossack choir that has been drooping out of its frame for a couple of years now!)
I'm cleaning the palette a little with some black and whites, inspired by a couple of recent finds.On boxing day, a minor miracle, I found some actual vintage dresses in a thrift shop! The highlight is this 50s polka dot chiffon number, with matched lining. I may wear it tonight for our small and intimate New Years celebration at home (the other piece was a lovely black 'french' sundress by 'La Gamine'...very Bardot...but not to be worn for a several months yet!). For the occasion, I've added this decorative bedspread to the feather duvet- I bought it at Urban Outfitters about a million years ago with the idea of a wall-hanging-like wallpaper. I think it's about time I used it.
I also picked up a really cute black and white dress for $20 at the Urban Outfitters Boxing week sale last week, though true to Urban, I have to tailor it a bit to make it fit a real body...
The kitchen gets in on the action too- we have a few lovely coloured ceramic bowls that have gotten chipped and tired over the last several years. I have long admired this sort of oversized patterned soup bowl and was thrilled to find some of my own for great prices at Winners over the holidays. I just need to find another amazing black and white print to make new curtains for the space! Goodbye, old bowls!
And then there's the living room, with its comfy white couch I swore to re-cover about 8 years ago. Many's the temporary fabric I have draped as a test, but it really is...almost...complete. I don't think there are any pins...(Though now I'm ready for a nice brown cover maybe) (stop that! finish the grey cover first!)...
I have also made a few easy cushion covers recently- that's a fun way to add more print and texture! Except now I find myself making new ones constantly! Oops!
In truth, though, the concept of black and white plus one dominant colour is basically the colour scheme I adopted in planning the home of my future self when I was about 10 years old. Oh well, it's a good one!
Now if I could just figure out how to get my new plant obsession to fit in...er, and stay alive...something to hope for the new year! I think I may just have to take up still life painting and drawing, to catch the brief moments of green in a more permanent manner. Perhaps it's telling that in French a still-life is a nature morte or literally, dead nature. eeps.
mmm and how about a few vintage black and white items from Etsy?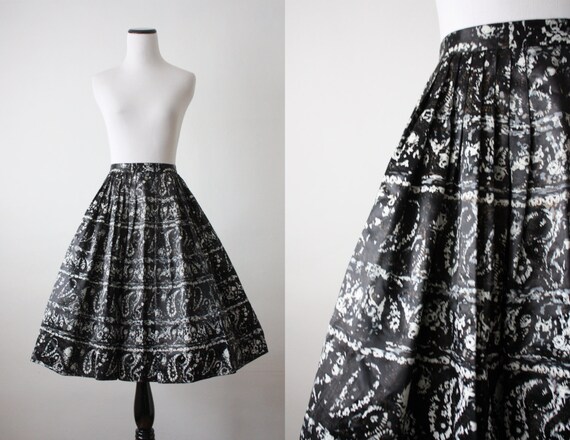 vintage silk Nelly de Grab skirt via 1919vintage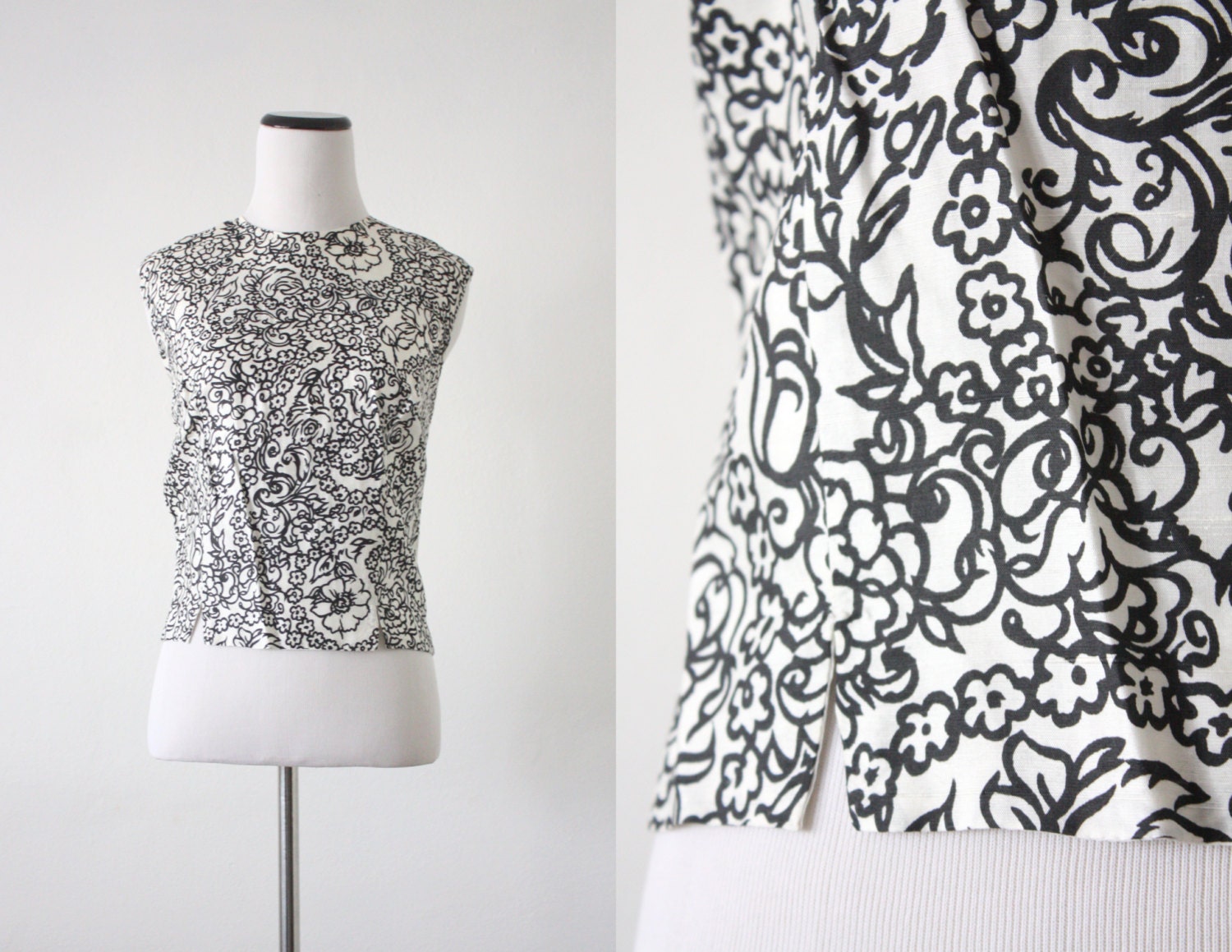 1950s silk blouse via 1919vintage
Happy New Year, whether you're quietly saying goodbye to the old year with hugs at home, or embracing the new in crowds of revelers!